From 1 – 4 December, the partners met in Alicante for a project meeting. Due to tight Corona measures, some partners could only participate online.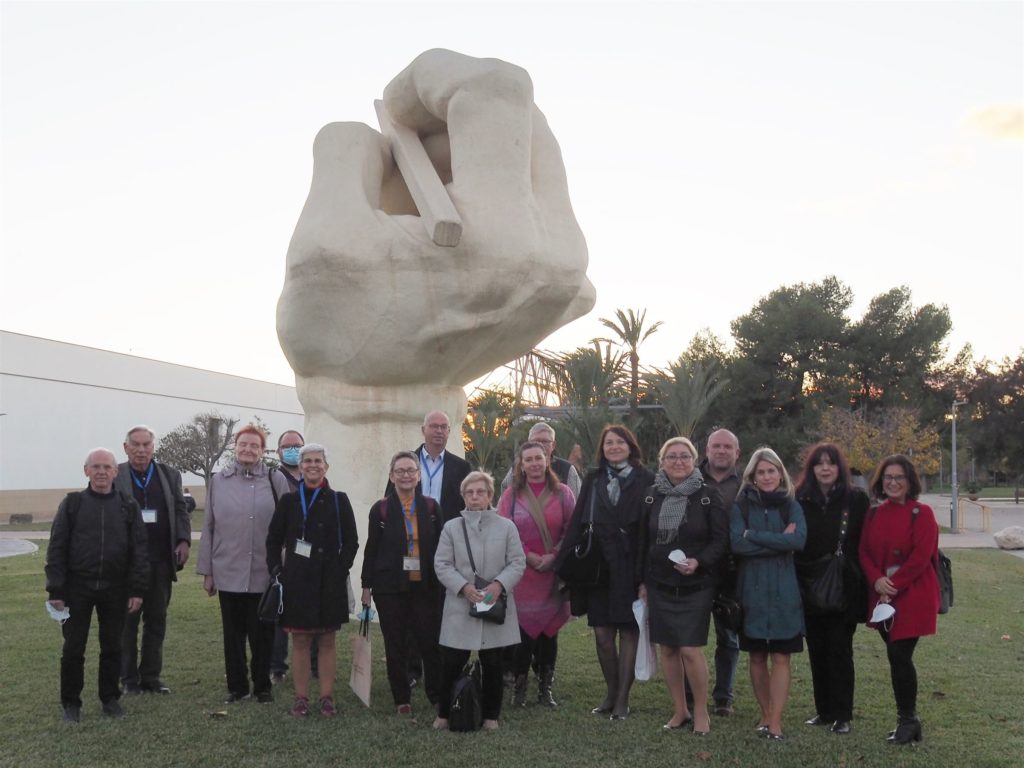 Subjects:
Deadlines from the transnational project meeting in Dresden (September 2021)
Summary from the documents and work realised by the partners during the project from 2019 – 2021 – project documents, realisation of the mobilities, financial transfers, budget. Administrative rules.
Project plans for the year 2021/22, time schedule, personal tasks of the partners.
Dissemination of the project – Newsletters, Website (additional information), Project Newsletter N° 4
Panel discussion – Teaching older adults online – teachers and learners.
Project Booklet (A13) – Presentation of the first draft, content.
Content: study about ICT / DT learning possibilities (A2) – presentation of the data, courses on ICT/DT in the partners institutions before pandemic and new courses influenced by the pandemic.
Evaluation of the research.
Good practices.
Summary and conclusions, project outcomes.
Next project meeting in Magdeburg, March 2022
Best practices from the project partners:

Bratislava: Marketing online – new subject for senior students at UTA. Tatiana Ilavska, Comenius University Bratislava
Brno: Experience about the SeLiD project. Shromáždilová, Vojkuvka
Wroclaw: 45 years of senior learning at the University in Wroclaw. Anna Gozdowski
Alicante: Digital skills of seniors used at the Permanent University of the University of Alicante
Dresden: Special topics in senior´s education (telemedicine and banking)
Magdeburg:
Uppsala: New groups of seniors involved into the learning. How to encourage people.
Chemnitz:

Workshop: "Needs and wishes of the elderly in the digital society. Internet of things, social media, and digital security". J. Ramon Belda (Sharing experience from the project activities and results from the education, training and using digital technologies in daily life.
"Senior students and technology in European Projects at the UPUA"
Presentations:
Presentation Bratislava
Presentation Uppsala
Presentation Wroclaw
Presentation Magdeburg
Good practices Magdeburg
Good practises Dresden
Gerygogy in practice Alicante
SeLiD plans and instructions (Nadezda Hrapkova)